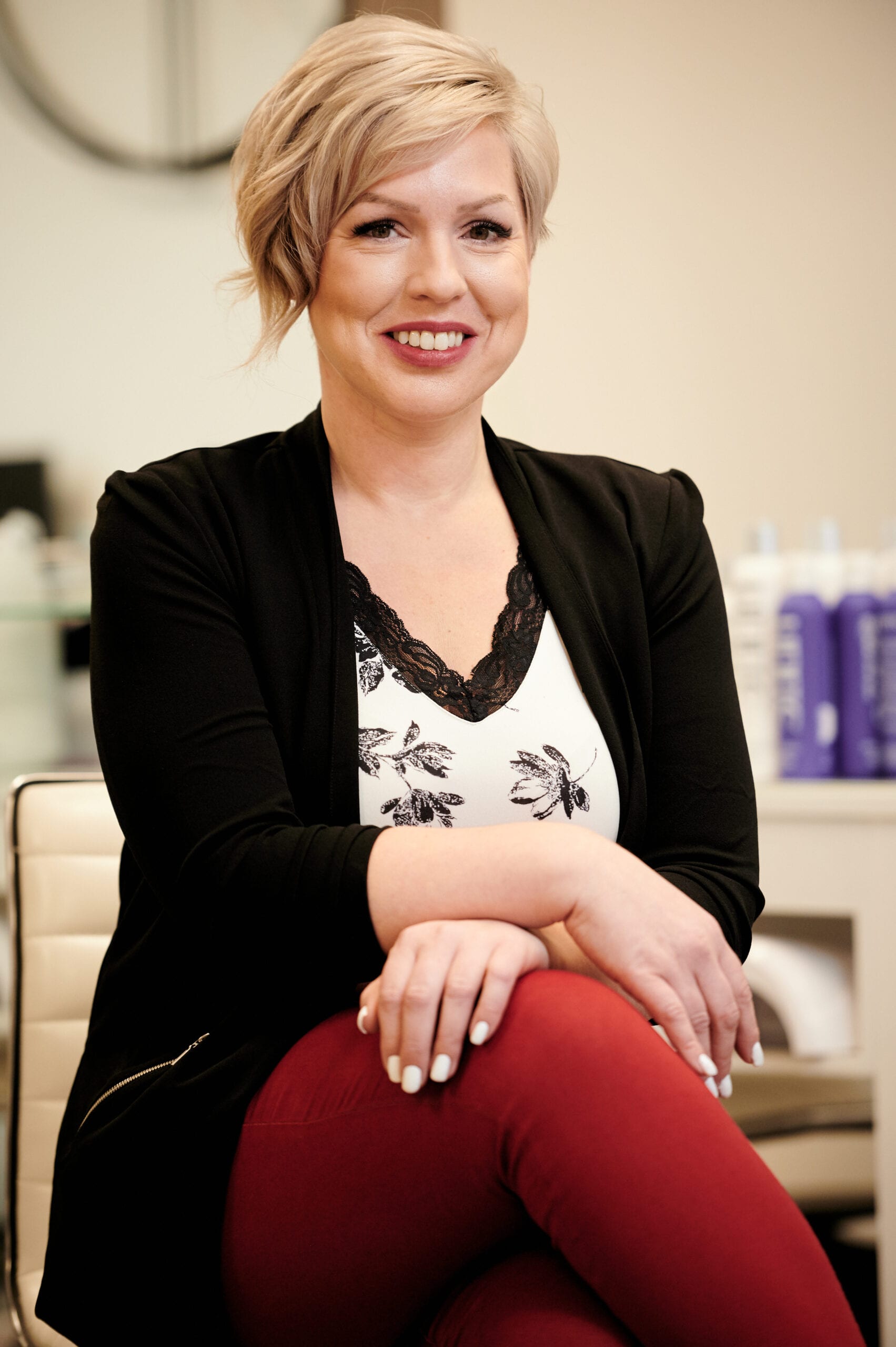 Over 17 years ago I began my journey into this industry. Along the way I have added many certifications to my trade: Journeyman Hairstylist, Aesthetician, Lash Technician, Make Up Artist, Hair Extension Technician…
Although I have worked in different salons and cities along the way, me and my family settled in our hometown of Moose Jaw. Knowing that we would be staying here, when the opportunity to open our own salon came up, we took it!
We opened our doors in June 2019. We have built an amazing & talented team of stylists and will continue to serve Moose Jaw for years to come.
Hair is my passion, I can't imagine my life without it. I have over a decade of experience in the hair and beauty industry and it had been a ride!
Over the years, I have educated myself to improve and expand my expertise. I've taken anything and everything I can to provide the best experience for my guests! I've learned everything from advanced colouring and cutting techniques, to barbering and hot shaves.
My favourite part of this profession is that I get to help people see their beauty and make them feel better. There's nothing better than someone coming in feeling down, and leaving in high spirits feeling amazing knowing I helped with that. Whether it's a major change or a small trim, I love everything about this job!!